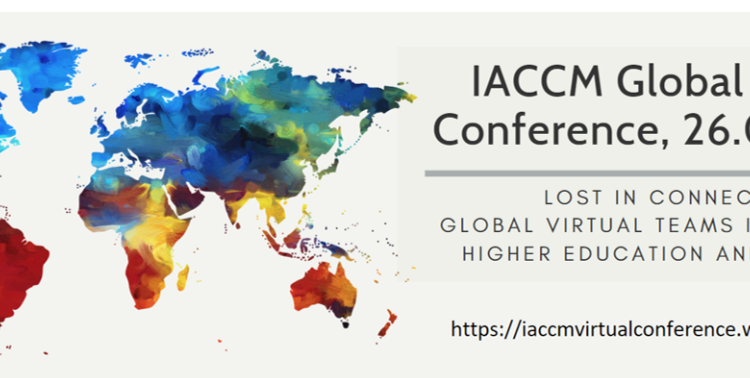 Program online & ticket counter open
for the 1st IACCM Global Virtual Conference, 26.06.2020
Conference Topic: LOST IN CONNECTION? Global Virtual Teams (GVTs) in Research, Higher Education and Business
With top speakers from across the globe >> 7 different tracks >> 2 keynote speakers >> flashmeeting rounds and much more! Dont miss this unique event!

The vision of the organizers is to create a truly interactive virtual conference applying all standards of a F2F academic or pracitioner conference.
The virtual conference format supports researchers and practitioners with an alternative conference format to receive feedback on their research and/or concepts without having to worry about travelling and accomodation expenses.
Besides, it reduces our environmental Co2 footprint and aim at making research "greener".