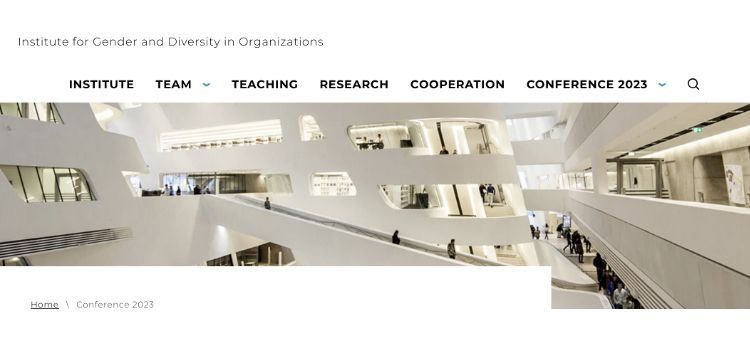 Gender and Diversity Conference 2023 @ WU
23 and 24 March, 2023
# socio-political context on diversity and inclusion in organizations
Purpose: to promote research on diversity and inclusion and foster scientific exchange between researchers, practitioners, scientists, students, and organizations across the EDI field and its related disciplines
Call for papers: Submit your proposal that critically discusses diversity and inclusion in organizations, and the associated issues and opportunities in relation to the socio-political context in which their researched organizations and/or workers are situated.
The site: on campus with some hybrid sessions, 23 and 24 March, 2023.
To register for the conference, click here. The registration for presenters will be until 6 March 2023, and for non-presenters until 13 March 2023.
Venue and dates: WU, Vienna University of Economics and Business and online, March 23-24, 2023: 09:00-17:00.
Price: free!