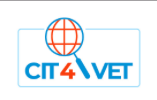 (In)Valuable Resources for Intercultural Trainers, Teachers, Coaches and Mediators Online. Available for Free
CIT4VET – Open Online Catalogue of Intercultural Tools for Vocational Education and Training
Developed by experienced interculturalists from Bulgaria, Germany, Ireland, Italy, the Netherlands and Poland with a demonstrated history and highly recognized expertise in the field, the project offers open access to extremely valuable resources for f2f and online trainings and interventions as well as guidelines for practical application.
In the Open Online Catalogue, you will find a collection of various tools dedicated to intercultural education and ready to use resources in a database!
E-learning modules on intercultural issues are available for exploration, learning, training and to upskill yourself on the subject matter under the heading "Training Materials".
The third section guides you on how to use simulations for delivering intercultural trainings.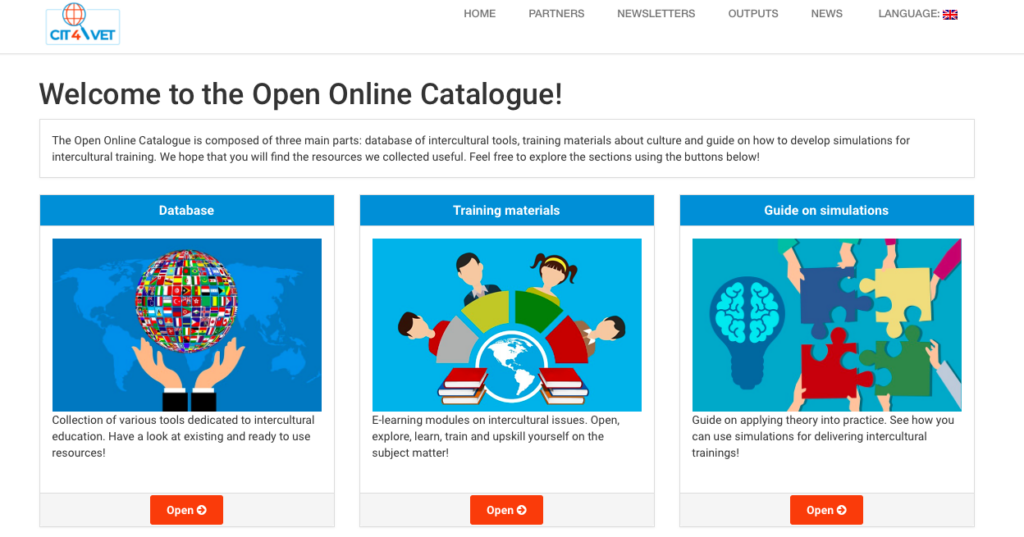 Check out the page to see yourself:
https://cit4vet.erasmus.site/open-online-catalogue/
The project has been funded with support from the European Commission and co-funded by the ERASMUS+ Programme of the European Union.